What is Hollow Block?
People are always looking for smart solutions and using the hollow blocks instead of concrete is the most recent technology where hollow blocks are more cost friendly. Hollow blocks are used in building large structures like boundary or wall fences. Using the hollow blocks make significant savings in cost for the materials in the making of whole walls. The hollow blocks weight is lighter than concrete blocks and materials are easy to find to make hollow blocks. Hollow blocks are the different use of concrete blocks or things like bricks. The common size is 4 or 6 or 8 or 10 or 12 inch.
Concrete Hollow Block Price in Bangladesh?
The concrete hollow block is made from cement, aggregate and water. The concrete hollow blocks are able to be produced in required size and shape. There are some common sizes already available but it can be changed by a block making machine with the client requirements. In a structural sense, the hollow blocks are stronger than other concrete or bricks. The concrete hollow blocks making ratio and material is beneficial for the clients because the price based on the materials and comparing with other blocks or bricks, concrete hollow block price in Bangladesh is cost effective or you may call cost friendly concrete hollow blocks. On the other hand, it's really cheap in Bangladesh.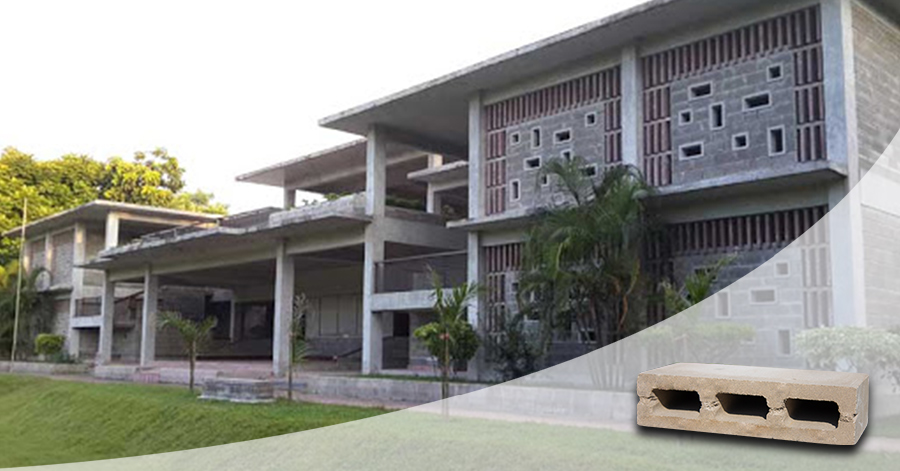 Where and How to Purchase a Hollow Block?
The concrete hollow block manufacturer in Bangladesh makes and provides hollow blocks as customer need and size with requirements. The concrete hollow block supplier in Bangladesh provides as much need of these blocks. The concrete hollow block reseller is also doing the beneficial business of these blocks in a small way as customer demand and also concrete hollow block agents give full support to the customer. The concrete hollow block factory makes standard size of blocks where they also makes custom size of blocks as the requirement from customer.
Rupshi concrete hollow Block?
The Rupshi Company is providing the best concrete hollow blocks in Bangladesh. We may know some advantages and disadvantages of hollow blocks so that it can be clear why Rupshi hollow block is best in Bangladesh. The hollow block gives a different look, it reduces the energy bill and creates an environment friendly building. These blocks require less maintenance with providing insulation from heat, sound and also it is fire resistant. The block joints require less cement mortar. These blocks are lightweight. It is more cost effective than other traditional wall systems. These blocks are high quality, high strength, uniform size and shape. Also full of energy efficiency. The main important part is the blocks do not disturb the ecosystem so they are eco friendly. It can also be manufactured at the site. The space in the hollow block makes masonry work heat and damp proof. It is dangerous to hang heavy objects on hollow block walls. These blocks can be used in load bearing structures, office buildings, tall buildings, warehouses etc. The quality and material talks a lot in this case where Rupshi concrete hollow block is always in best.